Classes & Groups
Community connections are valuable for all of us. Erica offers classes and group intensives covering a range of practices.
Podcasts
Erica's We are the Medicine podcasts share ancient stories for modern times — medicine to awaken your true spirit.
Resources
Articles, videos, research, and more. Tools to help you in your journey through this life we are living.
Erica Thibodeaux, MS, LPCC
I use creative and empowering methods to evoke client-centered transformation and that provide individuals, couples, and families with tools to take away with and use over their lifetime. Some of the methods I use are: group and community ritual facilitation, somatic and body-centered therapy, Focusing, spiritual re-wilding, earth and nature-based therapy, and Indigenous African technologies. Ritual is at the core of all that I offer.
In addition to my clinical counseling experience, I've spent 27 years on a path of personal and spiritual growth.
I believe everyone has the ability to heal.
I work with the elements of nature to reveal the source of the discomfort, disharmony, dis-ease, and disconnection that is often the cause of pain, suffering, and trauma within a person, family, or ancestral lineage.
Inside the rich and wild realm of nature, we rediscover who we really are. In nature where the influences of others are stripped away, we can sense ourselves again. We can listen to the wisdom of our own knowing. What is revealed leads us toward healing.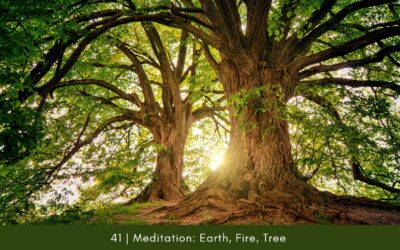 In this episode, Erica shares a nature meditation that was recorded last winter while teaching Mindfulness-Based Stress Reduction (MBSR). This winter she is releasing a series of nature meditations as an offering of service to others. May these recordings be a balm for anyone who needs restoration and connection to the healing wisdom of the elements.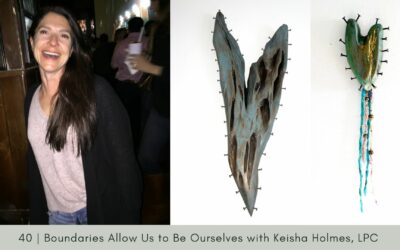 In this episode, Erica interviews her dear friend, Keisha Holmes, licensed professional counselor (LPC). They discuss boundaries- what they are, how to figure out when we need them, and the questions we have to ask ourselves in order to create them. They also discuss how to find and strengthen a sense of self, which is ultimately what we're doing when we create boundaries.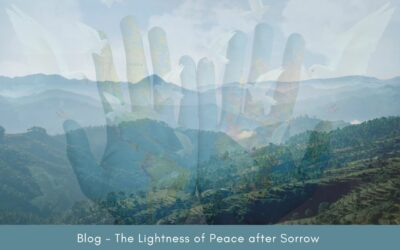 The weight of our grief is proportional to the...