Episode 44: The Great Transformation toward an Ancient Future with Ra Ma
In this episode, Erica interviews Ra Ma, creator of EarthSeed Temple Arts.  Erica and Ra Ma discuss Ra Ma's experiences in the Great Pyramid, pilgrimages to sacred places on the Earth, and Ra Ma's unique way of weaving star (astrology) and stone (Earth and bone) wisdom into her many sacred offerings. This is an episode of medicinal story telling you don't want to miss!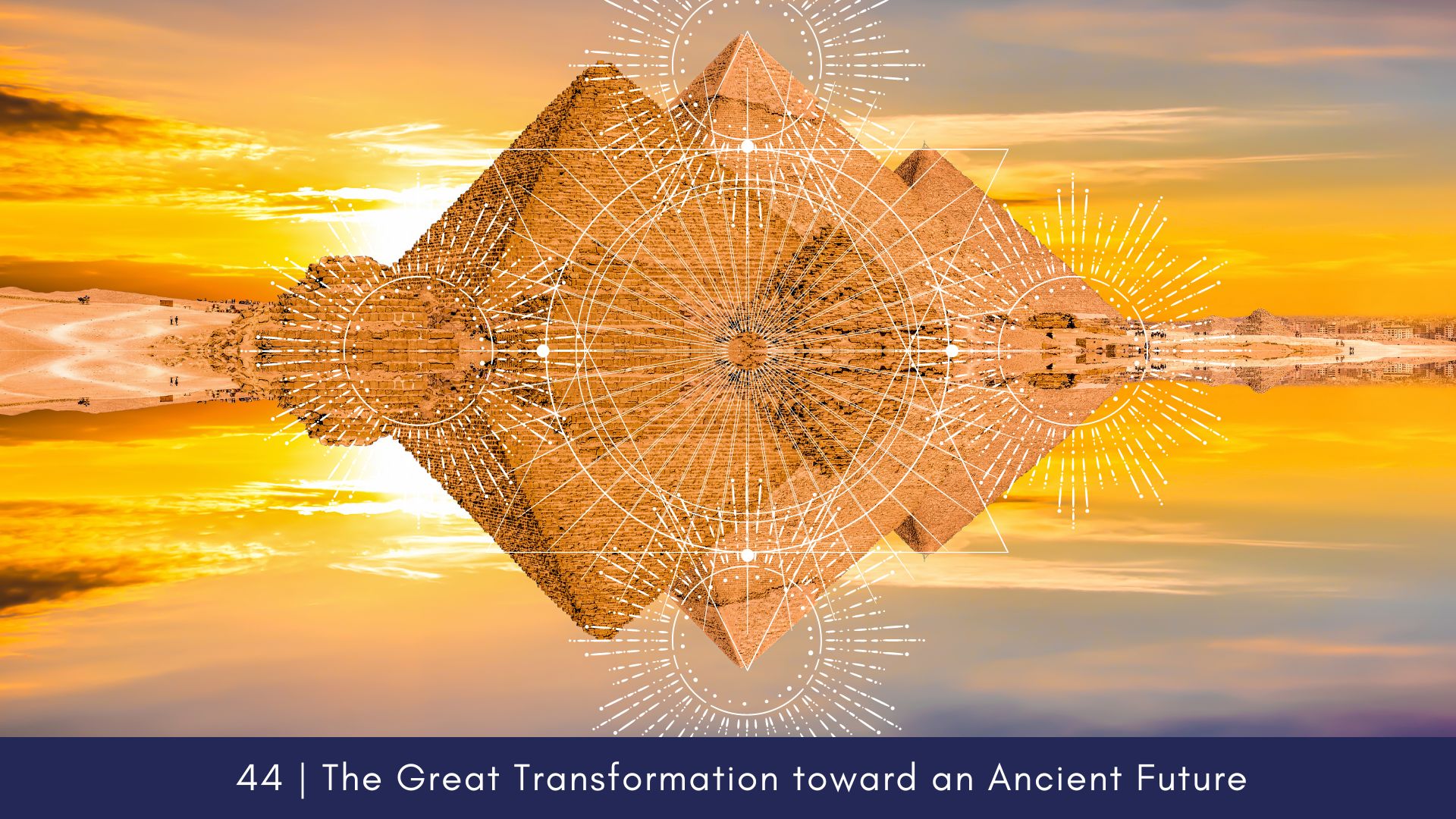 About Ra Ma
From Ra Ma's website: EarthSeed Temple Arts offers astrological divination, a mystery school, and global pilgrimages to activate your starseed wisdom through educational and mystical experiences. Ra Ma, the pillar of EarthSeed Temple Arts is an artist, alchemical astrologer, cosmic high priestess, herbalist, gridkeeper, pilgrimage steward, yogic healer and the creatrix of the podcast Stars, Stones and Stories. 
She has studied the art of starkeeping for over 28 years and holds a MA in Cultural Astronomy and Astrology with merit through The Sophia Centre. Her astrology practice is rooted in the wisdom of the elements and merges the foundations of ancient, traditional horary, and mundane western astrology with modern psychological, evolutionary and intuitive techniques. Ra Ma is dedicated to aligning the spiritual realms with academic intelligence. 
Ra Ma leads annual pilgrimages to Egypt, Avalon and the South of France. She began teaching yoga in 2006 and weaves a blend of Kundalini and Kripalu technologies with mantra, deep meditation and sound healing. In addition, she offers Quantum Healing Hypnosis journeys as taught by Dolores Cannon as a means to dissolving blocks within previous incarnations to midwife your cosmic evolution. 
Ra Ma's offerings and sites:
Website: https://www.earthseedtemplearts.com 
Podcast: starsstonesandstories.com
Instagram: @earthseedtemplearts or @starsstonesandstories
Subscribe for weekly Venusian Love Notes: www.earthseedtemplearts.com
Ma Magick, monthly Manifestation Council for Wisdomkeepers: https://mysterium.earthseedtemplearts.com/offers/YFrrh85e/checkout
Astrology offerings: https://www.earthseedtemplearts.com/astrology
Pilgrimage offerings: https://www.earthseedtemplearts.com/pilgrimage
Monthly events in Asheville or virtual: https://www.earthseedtemplearts.com/events-1
Music Credits
Intro and Outro music: Liberty Kohn
May these ancient stories return you to your ancestors, to the land, to the sacred fire, water, and minerals that we are all from. And may this conversation help you to awaken to your true spirit.