Episode 40: Boundaries Allow Us to Be Ourselves with Keisha Holmes, LPC
In this episode, Erica interviews her dear friend, Keisha Holmes, licensed professional counselor (LPC). They discuss boundaries- what they are, how to figure out when we need them, and the questions we have to ask ourselves in order to create them. They also discuss how to find and strengthen a sense of self, which is ultimately what we're doing when we create boundaries.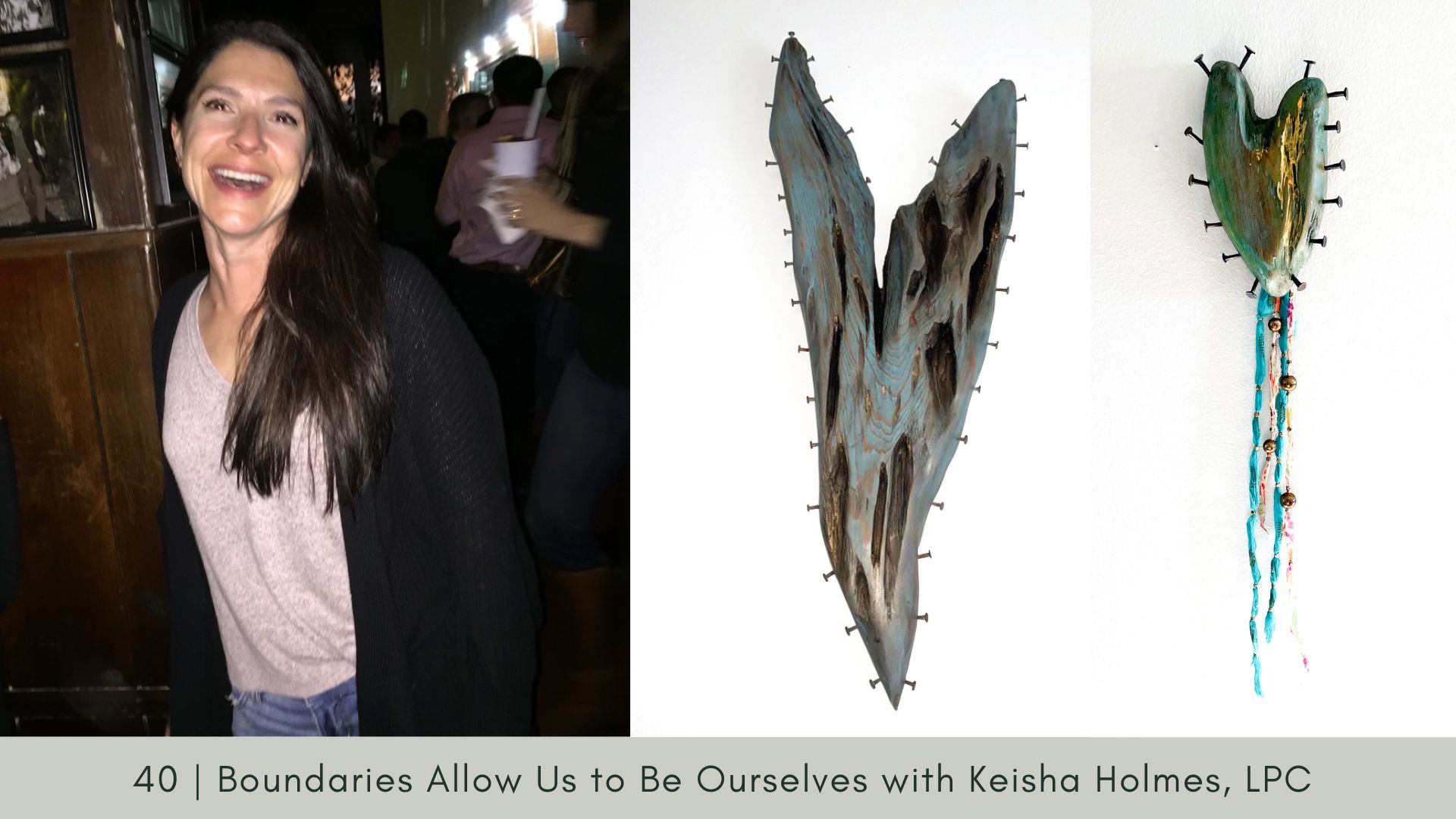 Keisha Holmes, LPC, owns a therapy clinic in Lafayette, La, that specializes in therapy & counseling for anxiety, phobias, panic attacks, depression, trauma, obsessions, and compulsions for teens, adults, and couples / relationships using evidence based approaches.
Keisha also offers professional trainings about obsessive compulsive disorder (OCD) and the most widely studied treatment for it, Exposure and Prevention Response (ERP) therapy. In 2023, Keisha is embarking on a new project where she will consult with therapists in private practice and provide trainings and consultation on all aspects of running a successful therapy business. 
The artwork in the featured image is Keisha's.
Music Credits
Intro and Outro music: Liberty Kohn
May these ancient stories return you to your ancestors, to the land, to the sacred fire, water, and minerals that we are all from. And may this conversation help you to awaken to your true spirit.